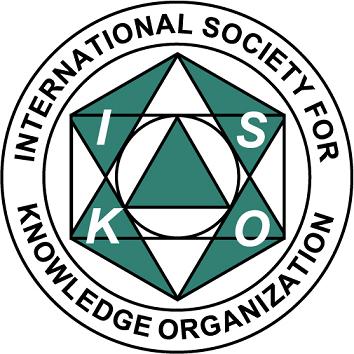 This is the official website for ISKO – the premier international scholarly society devoted to the theory and practice of knowledge organization, bringing together professionals from different disciplines such as information science, philosophy, linguistics, and computer science, as well as special domains such as health informatics. ISKO's world-wide reach is supported through its regional Chapters.
ISKO hosts an international conference in even-numbered years. It last met in Porto, Portugal in July of 2018 and will meet again in July 2020 in Aalborg, Denmark. Proceedings of international conferences are listed here. In odd-numbered years most of ISKO's regional chapters host conferences; many of these are multilingual.
ISKO publishes the journal Knowledge Organization eight times a year. ISKO also is publishing an online encyclopedia of knowledge organization. We provide a database of KO literature and link to a repository of KO documents, to BARTOC KO registry and to other organizations of interest to KO scholars.
Recently published

mailed to (issues >3 YO OA at Nomos eLibrary)


and











Coming KO events — —
| | | | |
| --- | --- | --- | --- |
| 2019-03-25 | | Rome | |
| 2019-03-26 | | London | |
| 2019-04-01 | | Ottawa | |
| 2019-04-05 | | London | |
| 2019-04-11 | | Florence | |
| 2019-04-23 | | Saida | |
| 2019-04-30 | | London | |
| 2019-05-06/07 | | online | |
| 2019-05-08/11 | | Bloomington | |
| 2019-05-09/10 | | Stockholm | |
| 2019-05-13/14 | | Warsaw | |
| 2019-05-16/17 | | London | |
| 2019-05-20/22 | | Sarasota | |
| 2019-05-20/22 | | Leipzig | |
| 2019-05-30/31 | | Florence | |
| 2019-06-02/06 | | Portorož | |
| 2019-06-04/07 | | Chambéry | |
| 2019-06-12/14 | | Toulon | |
| 2019-06-13/14 | | Philadelphia | |
| 2019-06-14/18 | | Cleveland | |
| 2019-06-16/19 | | Ljubljana | |
| 2019-06-19/21 | | Istanbul | |
| 2019-06-20/21 | | Brussels | |
| 2019-06-22/23 | | Cambridge | |
| 2019-06-26/28 | | Windhoek | |
| 2019-07-01/04 | | Marburg | |
| 2019-07-02/05 | | Utrecht | |
| 2019-07-09/12 | | Utrecht | |
| 2019-07-11/12 | | Barcelona | |
| 2019-07-15/16 | | London | |
| 2019-07-21/25 | | Paris | |
| 2019-07-23/27 | | Wrocław | |
| 2019-08-15/16 | | Lagos | |
| 2019-08-24/30 | | Athens | |
| 2019-08-24/30 | | Athens | |
| 2019-09-00 | | Zakopane | |
| 2019-09-01/07 | | Kyoto | |
| 2019-09-02/03 | | Belém | |
| 2019-09-04/06 | | Dublin | |
| 2019-09-04/07 | | New Orleans | |
| 2019-09-09/12 | | Oslo | |
| 2019-09-09/12 | | Karlsruhe | |
| 2019-09-23/25 | | Graz | |
| 2019-09-23/26 | | Seoul | |
| 2019-09-30/10-02 | | Zaragoza | |
| 2019-10-01/03 | | Sintra | |
| 2019-10-09/11 | | Montpellier | |
| 2019-10-15/16 | | London | |
| 2019-10-17/18 | | Vilnius | |
| 2019-11-04/05 | | Washington | |
| 2019-11-04/07 | | Salvador | |
| 2019-11-21/23 | | Tunis | |
| 2019-11-25/27 | | Hamburg | |
| 2020-07-06/09 | | Aalborg | |
| 2020-08-00 | | Auckland | |
---
© ISKO 2004-2019; updated continuously Visits since 2018.11.15: